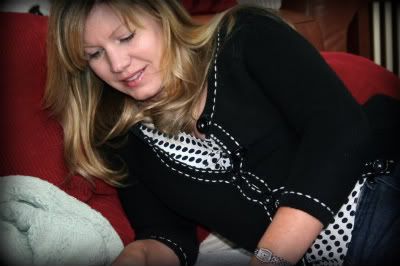 Just me.
It occurs to me that as I get older, I hate pictures of myself less and less. I see my "flaws" and age creeping in, but I know me better now, and I know that inside and underneath lies a heart that is true - one that still breaks maybe a little bit too easily, but loves quickly and earnestly and without hesitation - and a soul growing ever wiser and more patient by the day (most days), honed by her Creator, worn faded, velvety-smooth and pliable by the gentle tumbling of her life.
I can forgive a few crows feet and a saggy neck on this woman who is as softly becoming herself as she is, inevitably, slowly fading. It's my prayer that the girls I love, my daughter, my nieces, my beautiful friends in their 20s and 30s, learn this forgiveness earlier in their lives than I have.
Or better yet, that they will never learn to see a single thing that needs forgiving.
Cross-posted from my photo blog, FriedOkra's 365 Project.
Y'all can subscribe to FriedOkra's feed here.