Working on my
365 Project
this month has brought me so much unexpected joy. I'm not an expert photographer, by any means, but there's much more to it than that, to me. In these first 31 days, I've found that the project allows me to learn and express things about myself in a way that asks for creativity as well as discipline -- a unique marriage, at least in my world.
I'm more proud of the
quality
of a few photos than that of others, but overall I'm just thankful to have images of some of the things that have inspired me, made me happy, or caused me to stop and examine the world around me more closely, whether visually or spiritually or both, all month long.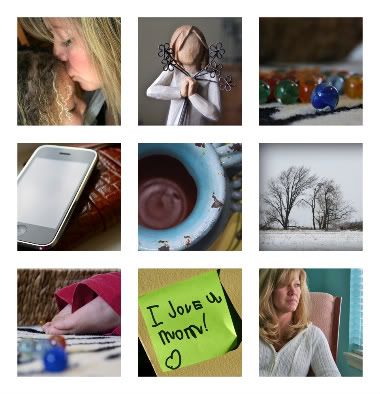 (Clicking anywhere on this collage will take you to the larger images I'm posting at my 365 Project blog.)

One more photo to take this month, and then I move on and begin to photograph February!
Y'all can subscribe to FriedOkra's feed here.