Hey! Missed y'all!
I'm doing a 365 project this year which means on Thursdays I'll be regaling you with my sub-par attempts at faincy photography - one for every day of the week. I started New Year's Day and I'm already enjoying the heck out of how it makes me really LOOOOOOOOOOK around harder than ever to see what around me is beautiful, or interesting, or meaningful, or funny, or whatever. My camera's even more a constant companion than ever, too. Case in point, when I went to lunch with the girls on Tuesday, I arrived fully accessorized by Canon. Well the girls wasted no time in pointing out,
Megan you look like a Japanese tourist
.
Hey, I'm okay with that. I played a tourist in my high school's 1984 production of
South Pacific
and I have to tell you, I ROCKED it. For every one of the 11 seconds I was on stage. With my bugged out eyes and my amazed gasp and my chest-clutch and completely improvised slightly startled half-step back.
(
Acting is Reacting
, my friends.)
Those girls are incredibly lucky they had the opportunity to witness the reprise of my performance.
Look. We live in the sticks. You have to appreciate live theatre when you can get it, people.
Also, if I hadn't had my camera, we wouldn't have captured THIS precious moment to enjoy for many years hence, now would we?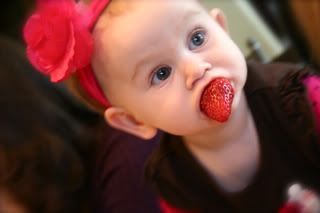 Here are my shots, though, from January 1 up to yesterday. Prepare to be underwhelmed!
Saturday January 1 -
Cozy
. I decided in December to make a few of the simple, tied fleece blankets, and finished this one for our new "cozy room" just in time to enjoy it on a sleepy, lazy New Years Day at home with Al and the kids. I love the colors and the pattern, and I imagined so much snuggling - all of us - as I tied each knot.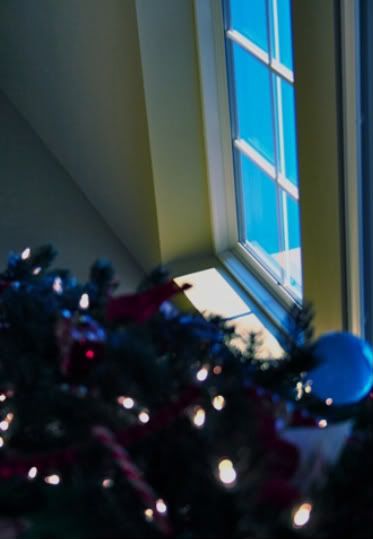 Sunday January 2 -
Saying Goodbye
. We un-decorated in the afternoon, but as I spent the (sunny) morning with the kids in the family room, I enjoyed the tree and lights and ornaments for a few more hours. Sniffle! I'll miss it.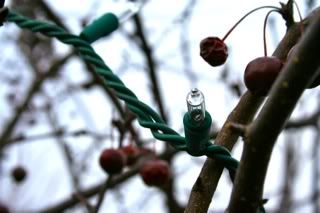 Monday January 3 -
The Leftovers
. All of our other Christmas decorations are down as of yesterday, but I asked Al to leave these lights up so I can enjoy them from my kitchen windows at night. We had a few very warm days last week and all of the snow has melted, so everything is dull, drab brown, but I loved seeing the many strands of lights and these fading red crabapples, still managing to look almost lively and festive up close.
Tuesday January 4 -
Concentration
. After Bean's first day back at school yesterday, she's re-focusing on reading, reading, reading! Watching a child learn to read has been a close second favorite to watching one learn to talk. (I'm lucky enough to have BOTH going on in my house right now). I've learned so much about how her mind works, what motivates her, and HOW she learns.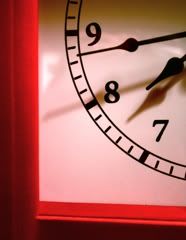 Wednesday January 5 -
Breathe.
One of my favorite times of each day. We've just tucked both kids into bed, and Al and I walk down stairs together and finish getting our dinner ready. He pours our drinks, and I serve the plates, and we meet at the table and SIT DOWN, which always feels so heavenly after those crazy, chaotic afternoon hours, packed too full with snack, homework, tired little people and their steadily declining moods, dinner preparation, mealtime and bathtime. Seven forty is the evening sweet-spot at my house. God bless you, seven forty!
Y'all can subscribe to FriedOkra's feed here.