Al took this week off from work.
It's the first time he's taken any significant time off around the holidays since we were married. I've been looking forward to this week since sometime back in the summer, when he surprised me with the news one evening while we were sitting in the kitchen together having just put the kids to bed for the night.
It's just
big
, to me.
Sometimes in my life, I've looked at Christmas as if through a window. Standing outside, watching and wishing for whatever that magic was that everyone else seemed to feel, but I didn't, or couldn't. Like shaking a snow globe, watching the snow fall on the little cottage with the fence and the smiling snowman out front. Wanting to climb inside.
I know that my husband felt that way many more times than I did.
And I also know that there are people right now who feel that way. Most of us go through those times in our lives. This is not a perfect world and there are no perfect people.
And there is sadness. Of course there is sadness. And loneliness. Brokenness. No one escapes to the other side of that window completely or forever.
But we took a train ride today, the four of us, on this Tuesday before Christmas, and got off at a white-roofed brick station. Bean and I wore matching boots, and we tromped together in a scene made movie-set perfect overnight by a fresh snow that covered sidewalks and rooftops and frosted every tree limb and windowsill.
I just held her small hand.
We walked around town for a bit and landed at a table by the window in a warm cafe, carols playing, the kids singing along to
Jingle Bells
.
And Al looked at me and said this:
"We
live
in that snow globe right now, Mama."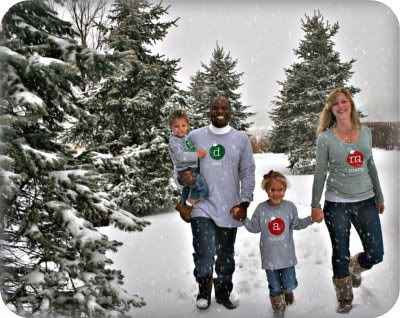 Y'all can subscribe to FriedOkra's feed here.