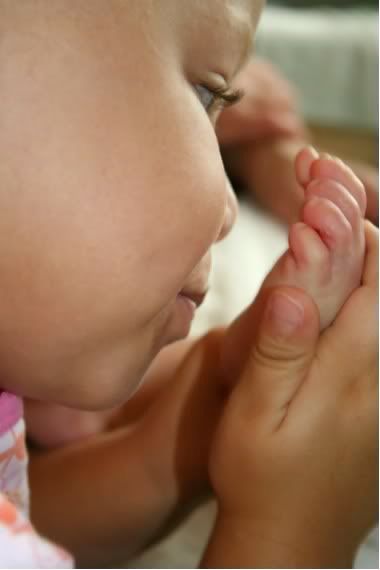 Peabody's first bath at home, August 2008.
It's funny/astounding to look at this picture today and remember how reverent she was with him then, so gentle and hushed and awestruck -- a stark contrast to the crazy love she showers on him now, a boisterous, rough and tumble and smoochy-woochy and bowling-over kind of love that doesn't respect a single millimeter of a boundary between them.
Back then, he was precious and pretty and perfect, but still a tiny stranger.
Now, he is simply
hers
.
----------------------------------------------------
{Happy Anniversary to
You Capture
, a wonderful photographic/blogging experiment that's captured the eyes and hearts of many a happy shutterbug, both professional and well, you know,
naturally-gifted-but-totally-inept
, like me. (Hee hee.) You Capture is the brilliant brainchild of Beth at
I Should Be Folding Laundry
, and if y'all don't hop over each Thursday to see who's taken pictures of what for each week's creative assignment, you're missing out on some great photos, great perspectives and some really nice people.}
{Congratulations, Beth!}