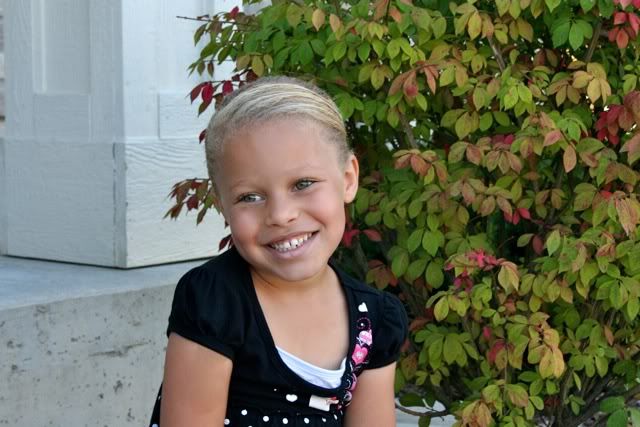 Mama: Since it's your first day of school and all, you get to pick: Do you want Peabody and me to walk you into school and help you get settled and give you hugs and kisses and stuff, or do you just want us to drop you off and let Ms. Linda walk you inside?
Bean: MISS LINDA!
Mama: Okay.
Twenty-five minutes later, in the car.
Mama: You know, Bean, Peabody and I wouldn't MIND walking you inside today, since it's your first day. Do you want us to walk you in? I mean, it's your decision but I just wanted to let you know it'd be no trouble at all. We'd be happy to do it!
Bean: Well, okaaaaay Mama, if you really want to walk me in.
Mama: No, Bean, it's your CHOICE. Really! You choose. Walk-in or drop off?
Bean: Drop off!
Mama: You're sure? Drop-off?
Bean: OH FOR THE LOVE OF MIKE, MOM! WALK ME IN ALREADY OR SCHOOL'S GONNA BE OVER BEFORE I GET TO MY CLASSROOM.
Mama: Really? You need me to walk you in, my sweet baby? Okay!
(In the end, I really did drop her off. HEY MAN, HER CHOICE. I ached inside all the way home, but I think I'd have ached a little no matter what.)
Y'all can subscribe to FriedOkra's feed here.