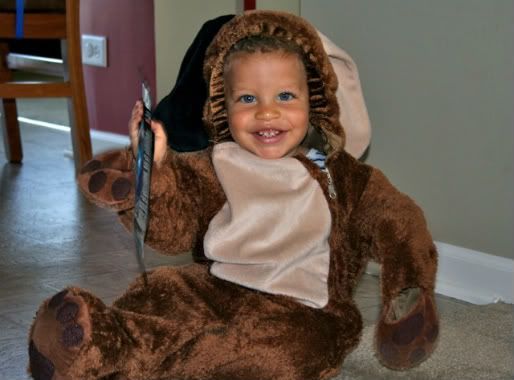 This is Bean's old Halloween costume I was trying on Peabody to see if he could wear it Trick or Treating this year.
I don't know, I was hoping for something a little more cute and a little less terrifying. What do y'all think?
Y'all can subscribe to FriedOkra's feed here.