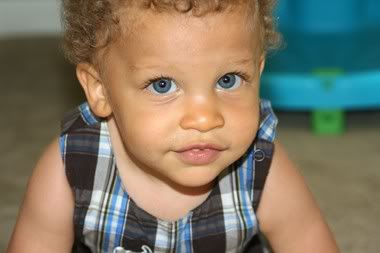 Happy Birthday Peabody!
Oh, my little boy, what magic you do to Mama with those big melty blue eyes of yours! The crazy, reckless joy I feel just being in your happy, star-brightened company is a spell I hope will never, ever be broken.
One full year into our life together, you're a still a breath-taking wonder to me. Every single minute we spend together forces me re-draw the outer edges of my heart to make room for the enormous love that grows and grows and grows there - just for you.
I love you, my biggest, sweetest boy!
Love,
Mama