I promised y'all at the beginning of the year I was gonna try to capture the perfect moments God creates in my little life in pictures. And I guess I've been doing that as I've shared pictures along the way, although not officially labeling 'em as such.
But I can honestly tell y'all that I truly am fully in touch with how perfect things are right now -- how lucky I am, how lucky this family is, to be together and healthy and in love with one another in that incredibly amazing way that you can feel in your belly -- you know, that
butterfly
love? Al came up behind me the other day and wrapped his arms around me and said, "Can you believe we're MARRIED? You and ME? Megan Ferree married ME! Little old ME. It still amazes me sometimes."
And you know what? I know what he means because I feel exactly the same way about him. And also? I look at him with these two kids we made together and it's almost too much for my little soul to take. How did I get chosen to be the wife of THIS man and the Mama of THESE TWO children? Little old ME?
Well, it's absolutely ridiculous, is what it is. Almost criminal, even.
(But I'll take it and just continue to hope nobody'll figure out that there's been a
hee-yuge
mistake made somewhere in the doling out of the family members.)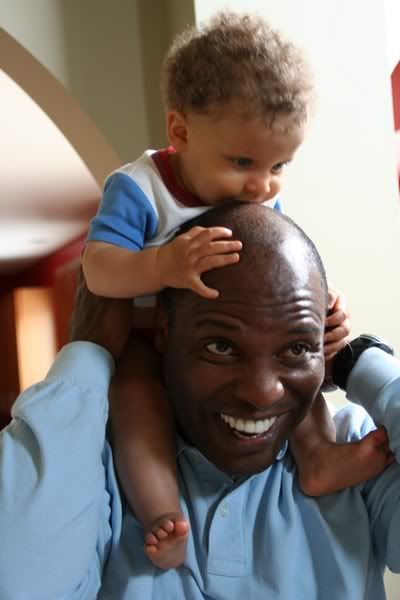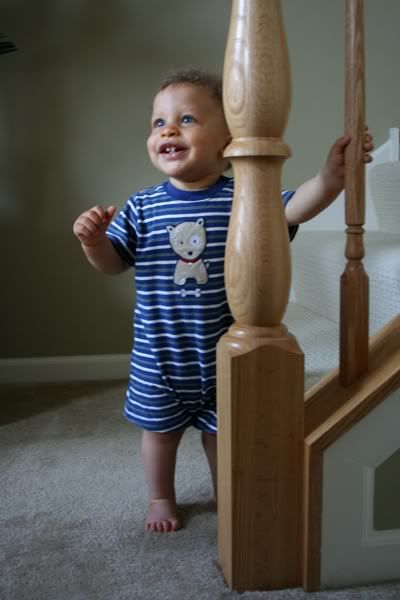 Peabody can STAND. And he does. Allatime. Can't get down though, so he does a lot of standing around smiling proudly, followed by standing around whimpering worriedly, followed by standing around crying pitifully. Then we help him down and he crawls off and starts over again somewhere else. Including his bed, where naps should be being taken.
AHEM.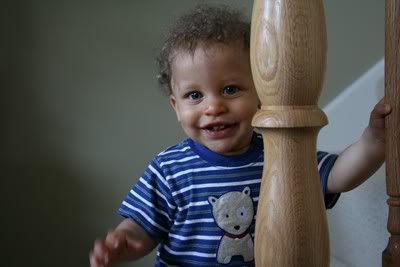 For Halloween this year: A rabbit? A beaver? Which do you think?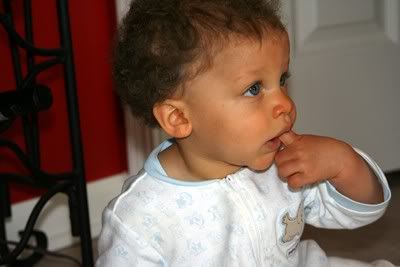 It's a tough call. He's still trying to decide, too.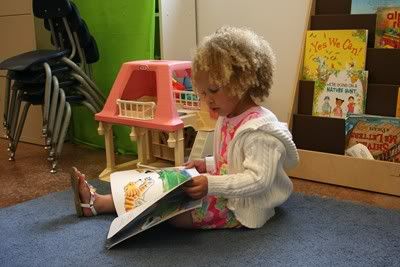 Bean finished her first year of pre-school last week. I feel, in some ways, that I pretty much missed the whole thing. She's so grown up now, all of a sudden! What happened to my sweet little baby, y'all?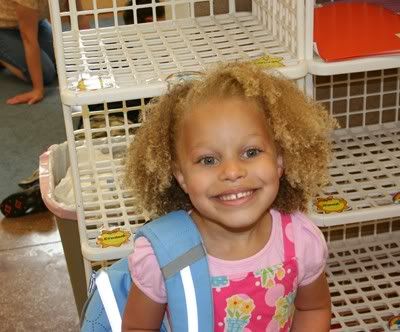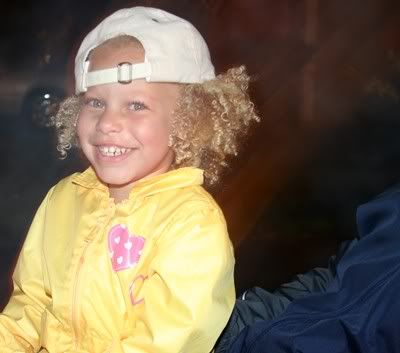 Our Friday night family bonfires on the driveway've started up again. Bean loves them. We all do. But SOME OF US stop short of standing at the end of the driveway every Friday evening yelling, "Hey ever'body! We're havin' a BONFIRE tonight!"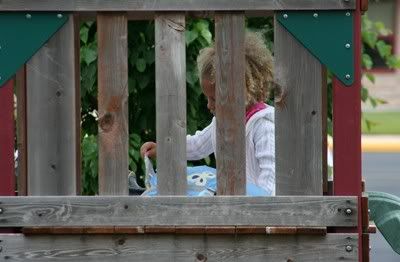 Although the composition isn't just how I wanted it because I was trying very hard to be stealthy, this is one of my very favorite summer pictures so far.
Yesterday we ran a short errand in the morning, and on the way home, Bean asked, out of the blue, "Mama, may I eat my lunch in my playhouse today?" It'd been raining off and on all morning and my first thought was to point that out, but really, what's a little rain to a four-year-old? So I packed her a little sack lunch and handed her her rainboots and her new butterfly umbrella, and she got out her backpack and shoved everything in there and off she went, about 15 paces across the lawn, and climbed up to her little perch.
I watched as she unpacked her backpack and spread out her lunch on a napkin and sat there looking out over the peaceful back yard, eating her sandwich and drinking her juice. Just inside the door she'd gone out, I fed a cheerful, squealy Peabody his own lunch and stole glances out at Bean, off on her quiet little adventure, and wondered what she was thinking about in that pretty little head of hers.
Perfection.
Y'all can subscribe to FriedOkra's feed here.