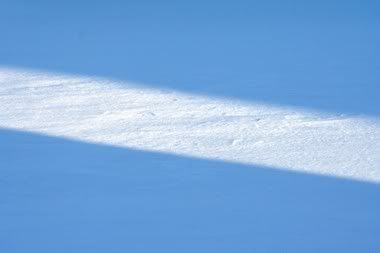 Well, I guess I've sorta fallen off the face of the
earth
internet.
I'll be back. I'm just tryin' to get some householdish and child-rearin' things put back in order after six months of total, utter, unabating neglect.
It's high time, people.
High time
.
Oh, and I met Lisa from
Take90West
! Oh yes, I did. She and I shared a plate of homemade oatmeal chocolate chip cookies and gabbed for ninety minutes straight without either of us takin' a breath (Well, I don't think I did. I was lightheaded and giddy when she left. Did you take a breath, Lisa?) right here at my kitchen table not five hours ago.
And she's delightful!
DEEEEEEE-LIGHTFUL.
I just wanted to tell you that.
And now I have to go scrub a toilet.
(This post ended somewhat less poetically than it began, no?)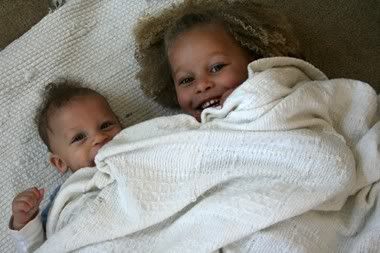 My Little Snugglebuddies.
Y'all can subscribe to FriedOkra's feed here.