I do not have a dern thing to write about today, y'all. The weekend went by in a complete blur of Al and me tryin' to find a minute to sit down together and, you know, make eye contact or somethin', while our children systematically beat us down into a finely ground paste of one part exhaustion and three parts snatch-yourself-bald frustration.
And yet, as I tucked both of them in last night, Mr. No-Nap, No-How Peabody staring wide-eyed at me wearin' his
Ha ha haaaaaaa! Surely you cannot think it is going to be THIS simple to pack me off to sleep tonight, lady
look (and it wasn't, by jingo!) and Madame Destructo Herself surrounded by little torn shreds of paper she'd somehow BITTEN off a book she'd taken to bed with her (I have a MAJOR peeve about books being harmed in this household - books are our FRIENDS, people!), I stopped and looked at them objectively, and I realized that even though they're determined to drive their poor beleaguered parents completely insane, they're still both ridiculously cute.
And well, I kissed 'em.
I sorta didn't want to, 'cause I was all mad and stuff, but I couldn't help myself.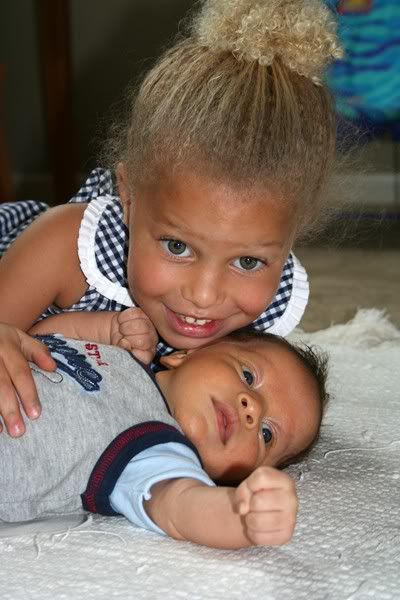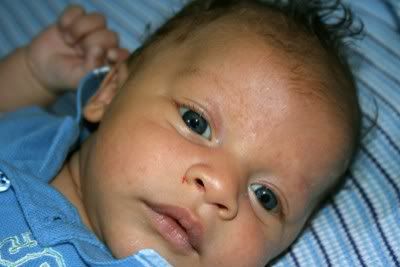 Aw. Now I wanna kiss 'em
again
!
Y'all can subscribe to FriedOkra's feed here.