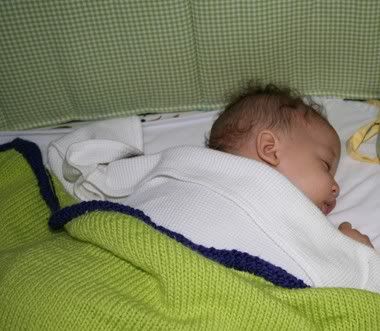 Our little guy's a little over four months old now, and he's
finally
learning to enjoy one of MY favorite benefits of babyhood: The All-You-Can-Sleep Sunday Afternoon Nap.
Oh, to have that freedom and luxury myself!
Anyway, while Peabody was sleepin', Bean and I made Eggnog Spritz for the neighborhood cookie exchange comin' up this Wednesday night. There's a picture of us in our matching aprons, and a long overdue thank you note I wrote to my sweet elder child, who's stood by me over the course of these four crazy months in ways I never expected her to, over at
5 Minutes for Parenting
.
Y'all can subscribe to FriedOkra's feed here.