Oh, what a four days it's been here! I hope y'all had a more relaxing weekend than I had. For once in my life I'm happy it's MONDAY.
A couple of you have requested updated pictures of the
legumes
(ie. Bean and Peanut) and I'm happy to oblige!
The busy weekend presented me with some nursing challenges, so I cleverly dragged out my trusty Medela and attempted to give Mr. Peabody a bottle or two.
To which he responded, "OH HECK TO THE NAW, MAMA!"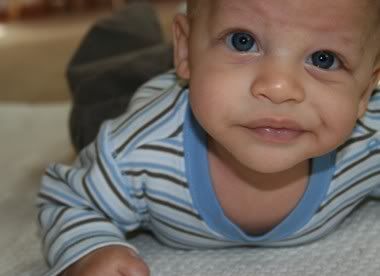 A bottle? From YOU? NOTHANKYOUVERYMUCH.
On one such occasion, my attempt to administer nutrition while remaining fully clothed thwarted, I plunked the bottle down on a shelf in his room and left him cooing and kicking on the floor while I scurried off to tend to some other household crisis and returned moments later to discover this: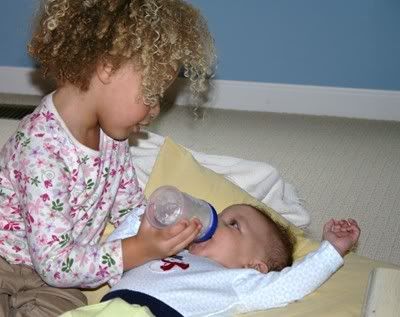 Yep. Nutrition Delivery Plan B. B, as in Bean. The boy LOVES his big sister and will gladly accomodate her wildest desires just to garner and maintain her attention for a little while. They were QUITE pleased with themselves after they pulled this little stunt on me.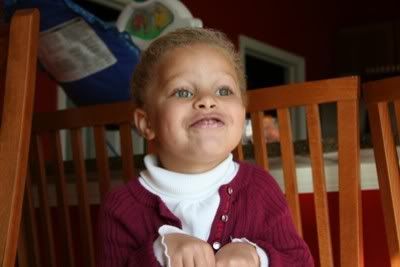 Angry Prairie Dog Impression?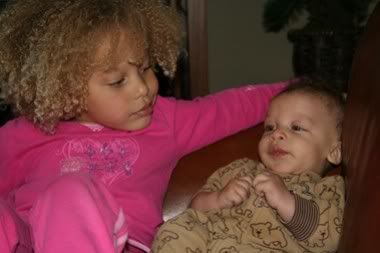 They spend more and more time just hangin' out together. I do a lot of sniffling happily off in a corner (with my camera) whenever I see them like this.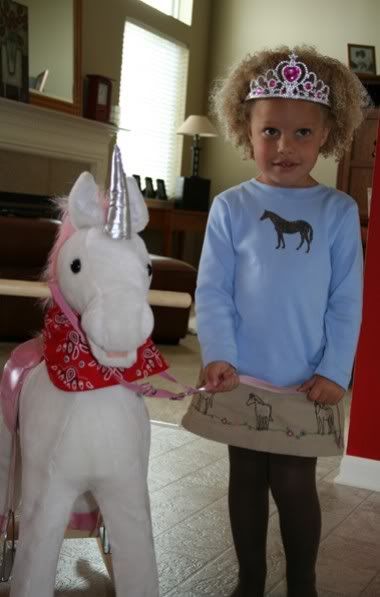 Bean and Uni-dee-Unicorn, whom she got for her birfday. She pulls Uni around from room to room with her and "hitches her up" to drawer pulls and door knobs. When she heads off for preschool, I am left with careful instructions as to what to do for Uni while she is away. Among my favorites are, "Gently dry her tears and tell her I will be home real soon if she starts to cry for me." and "Feed her some of my Halloween candy, BUT NOT ANYTHING I REALLY LIKE!"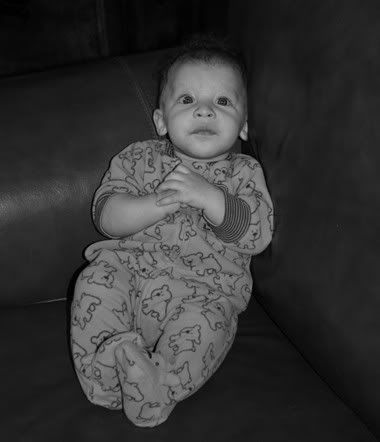 The look that I predict will get him out of many a bind later in life.
Makes my heart go SQUOOSH.
Also, I forgot to mention Friday that I posted about a lip plumper I tried at
Chic Critique
and y'all might get a laugh or two out of it.
Y'all can subscribe to FriedOkra's feed here.