From this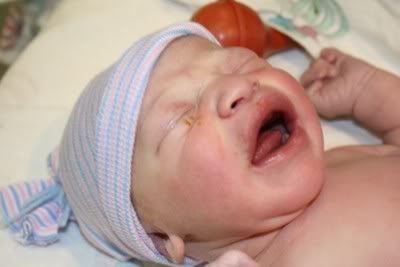 to this
in just nine weeks.
Check out that half-smile, ladies. He's gonna break a heart or two.
(I just hope mine isn't one of 'em.)
Have a great weekend, everybody.
I'm over at
Chic Critique
today, talkin' about some products I've found particularly helpful as a new Mama. If you or anyone you know's expecting or expecting to BE expecting, go check it out.
Y'all can subscribe to FriedOkra's feed here.