Overheard in the car last night on our FDANB. (First Date After New Baby)
M: It's just an adjustment phase, honey. It won't be like this forever. We've added a whole 'nother human being to our lives. Other than subtracting a human being, that's surely the biggest adjustment a family could ever make, right?
A: Oh, yeah, I know it's an adjustment phase.
M: Well, I guess I just have to keep reminding
myself
of that more than anyone else. Sometimes I get panicky thinkin' it's gonna be like this forever.
A: Nah, it won't be like this forever. (Reaches over and holds my hand.) Another 17 years and 10 months. (Pause) And then we'll be back to normal again, just like that. (Snaps.)
But I'm fine y'all. Seriously! We're all fine. I don't mean to worry you. I just mean to share the ups and downs and ins and outs and the humanity (OH THE HUMANITY) and the vulnerability and, well, the temporary insanity of our lives right now. If I got on here every day and told you everything was hunky dorey, easy peasy, peachy keen, you'd know for sure I was shoveling you some, uh,
MANURE
, right?
And you'd also start to wonder what or who you might find dissolving in some 50 gallon drums in my basement. (Ooops! Too macabre? Well, it IS October!)
I firmly believe you'd have to be crazy not to be a little crazy in this particular stage of parenting.
So if you're worryin' about the residents of FriedOkra Manor, rest easy. We're 100% all good.
What? You want proof?
Okay then.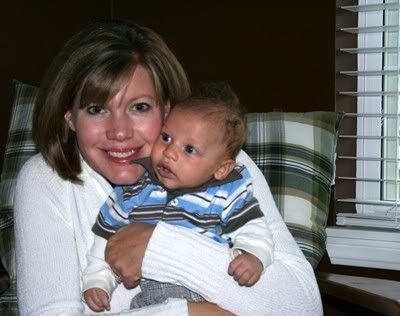 See? All Good!
(But thank y'all for praying for us and giving us so much empathy and love lately. What a huge blessing you are on our lives right now!)
*Title adapted from Indigo Girls'
Power of Two
Y'all can subscribe to FriedOkra's feed here.