I hafta hurry I hafta hurry I hafta hurry!
Naptimes for the Okra chiddren won't be overlapping as much as I'd hoped/planned/prayed/so-cleverly-manipulated for, so I do not have much time before a hungry little man wakes up to sing me his sad serenade about how
the milkies, they are not a'flowin' like they should be and his mother done lef' him in a wet diaper fer days on end, an' puh-leeeease won't somebody pleeeeeeeeeease save him from this turrable, wretched life he's a'livin'?
Hiya!
So, it's my first day home alone with the two kids.
See how I wrote that all calm-sounding? Like
Hoopty doo I'm alone with two children, no biggie! Tra la la la laaa!
Yeah, see that's the beauty of the written word. On paper, you can make words LOOK however you want 'em to look. But now if you could hear me speak those words, you wouldn't have to listen too hard to hear the stark terror in my voice - the sheer panic at the thought that at any moment these two small people could join forces and do me quite in without so much as a moment's notice. You'd note my sweat-stained pits (flop sweat!), see my huge, dilated pupils and mark the tremor of my hands, and you'd know the real truth.
Mama didn't feel quite ready for dis.
BUT, you know? All that fear and terror stuff aside, things are going (bangs head and both fists vigorously on the nearest wood surface) fairly-sorta-okayish. We'd have had a stellar morning if I could only figger out how to tell this tiny little chappy the following in baby-ese:
Yes, I do understand that you need to burp and poop, and I am sorry for your suffering. The solution to your two-pronged gaseous problem is to push up and push down, your choice what order to go in (some people can do both at the same time!). I will be happy to hold your little hand as you figure this out but could you please stop shouting, "I have to burp and poop! I HAVE TO BURP AND POOP! I HAVE TO I HAVE TO I HAVE TO!" at the top of your lungs until neither one of us can breathe or think a clear thought? Please? Great! Thank you.
Instead we spent two full and miserable hours in blood-curdling
I Have to Burp and Poop Hell
and then miraculously, out of the blue, there was thunder and lightening and the earth shook and then all went silent and we changed out of our pajamas and into our clothes and walked to the playground. And since then, life has been pretty sweet. And it'll stay that way until more burps and poops need to escape, which I predict will fall right at dinnertime and last until my eyes are spinning around in their sockets and rolling out onto the floor.
I've been praying for a week about this day - just leaning on God to give me what I need to do what needs to be done for my little family from hour to hour on this, my first real, serious day as a mother of two. And as long as I haven't worried or tried to think too far (longer than 10 minutes is too far) in advance, He's given me peace and patience and love aplenty, and I am thankful not only for His grace in abundance today, but for this sweet reminder that I never have to do anything,
anything
alone.
For he is with me, lo, even as I wait out the burps and the poops.
Pictures! I've got pictures!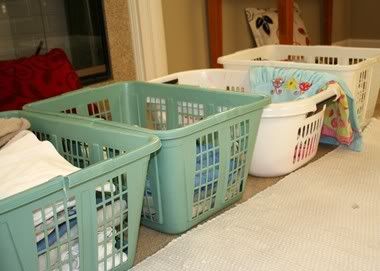 Our first Big Laundry Day (a couple weeks ago now) as a Four Basket Family. It's not as artsy a shot as I'd hoped, but I love what it says. What it means.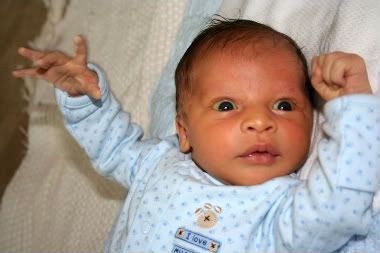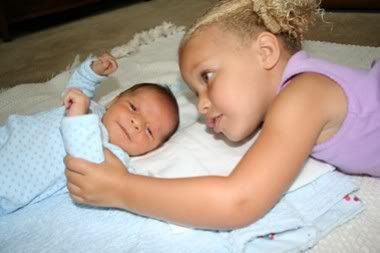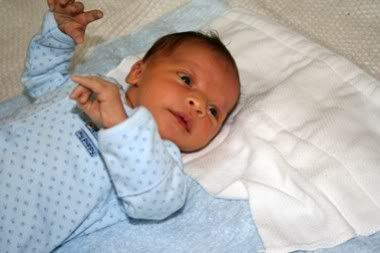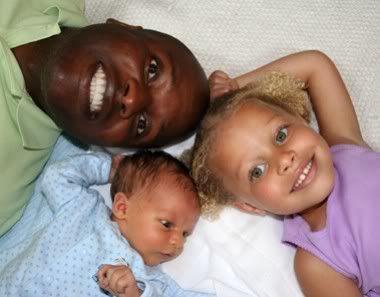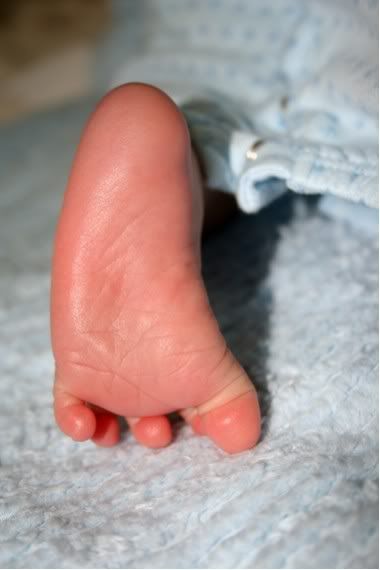 Oh, and I'm sharing classic pregnancy humor from my first trimester over at
5 Minutes for Parenting
, in case you need a little extra laugh this fine Monday.
Y'all can subscribe to FriedOkra's feed here.