Reason for C-section: Failure to descend. Emergency section due to scary decels in baby's heartrate - chord around neck. TWICE. Yikes. Good thing I got to labor up to 8 cm, hmmm? But he's safe, that's what matters.
Haven't I been telling you people all along this baby is BIG? He is! 7 lbs. 15 oz. at birth and he's 21 1/2 inches long! No wonder it's felt like he's been up in my esophagus since week 25.
He has lots of dark, straight hair and dark blue eyes and a perfectly round little tennis ball head. He smells delicious. NUMMO.
Bean's smitten with her little baby brother. She walked into our room here wide-eyed and whispered, "Oh Mama, he's
ADORABLE
!" She got to help nurse Ann give him his first bath yesterday and let me tell you, she took the responsibility QUITE seriously. Maybe I can post a video of that later. Bean seems to feel that Peanut's name should just be Peanut, but I think she'll come around to
Mafew
eventually. Matthew's middle name, Daniel, is after the eldest of my three nephews, Daniel.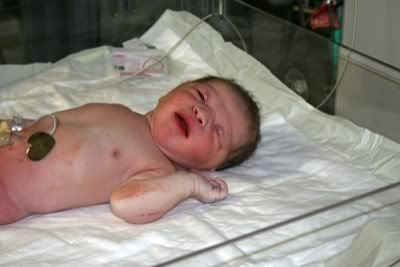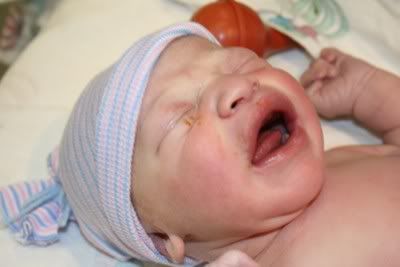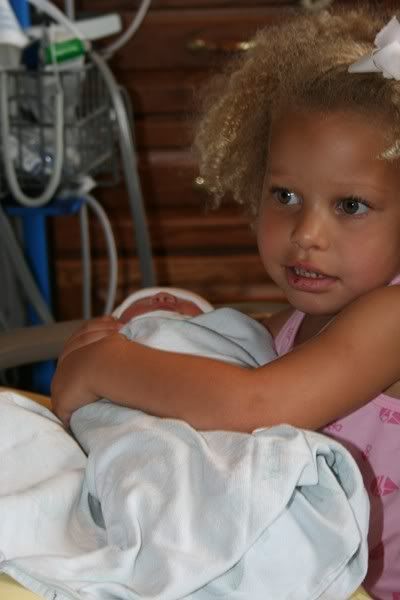 Y'all can subscribe to FriedOkra's feed here.