Swapping now-customary morning salutations with best pal Bubba.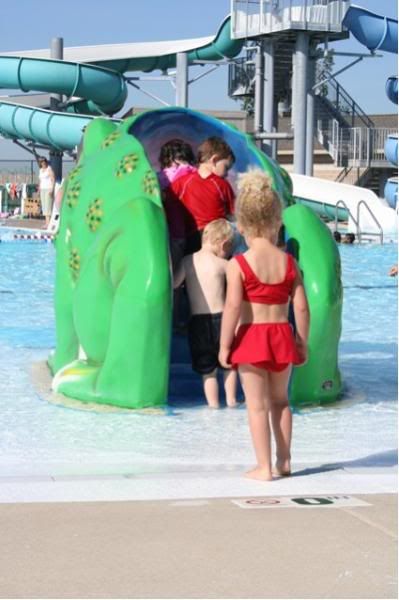 Coveting Bubba's turn on the froggy slide.
Muggin' it up with Mama.

Gettin' Mama in trouble for distracting the chiddren as she trots around on the pool deck snappity snap snappin' away. (Oops!)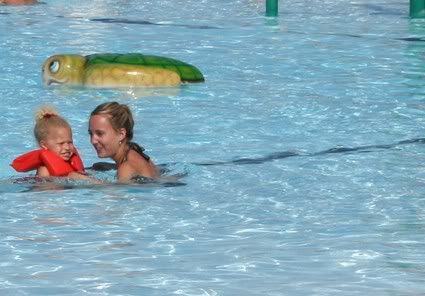 Swimmin' with the teacher, who's now one of her favorite people in the world.
(Of COURSE!)