Which part of my trendy Target® maternity capris, wrap-front lilac maternity top with purple silk side-tie, sassy kitten-heeled kicks and funky-fresh Mama-blogger banter said to her, "What I really want is to look like Aunt Gladys on her way to the Shuffle-Board-and-Bridge-A-Thon down at the local senior center?"
All that's missing is the blue dye and the rain bonnet.
Can you smell the Rive Gauche and Wrigley's Spearmint from where you are?
Because they're so strong here my eyes are watering.
Sigh.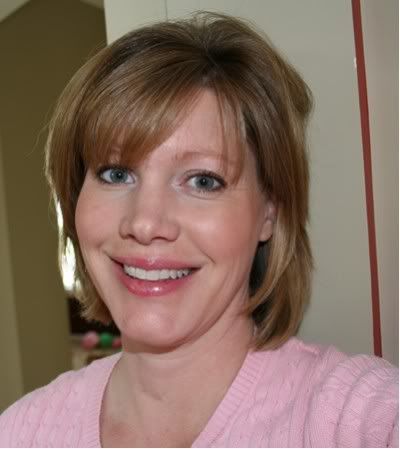 Hiya.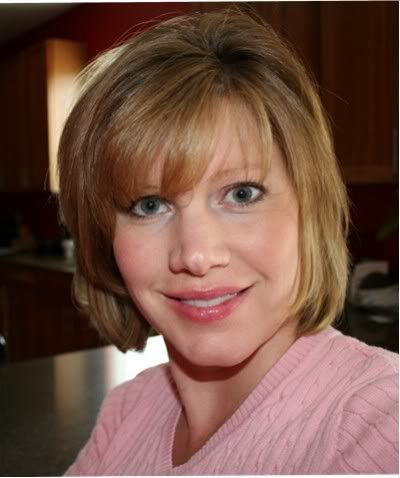 What do y'all think? I think the bangs are too short. Or something.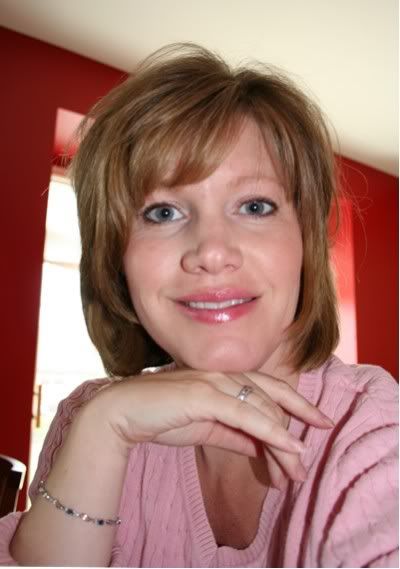 Look Mom! Mary Higgins Clark!
Pardon the glow. And I'm not showing you the back, which looks like a haystack right after a hot windstorm.
Had a major hot flash in the middle of trying to blow-dry this badboy. Do you think it's possible to be pregnant and
goin' through the change
at the same time?
GARSH! I hope not!
(Though it might not be a bad thing to get 'em both over with at once, come to think of it.)