After his
slight (unfortunate) miscalculation
Friday morning, the husband's been cautiously minding his Ps and Qs.
At Al's request, I just stepped out and saw
this
on my side of our garage after I'd heard him out there knocking around for 20 minutes or so: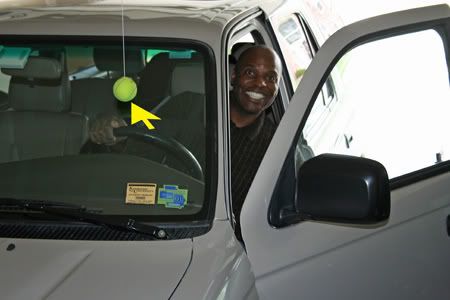 (Please note The Loving and Innocent Smile.) (A common husbandly defense mechanism.)
"Darling, are you saying I'm a bad driver?" I teased.
Pause. Throat clearing.
"Everyone's depth perception is a little different, honey," was his careful reply.