HOLD IT! Have you entered the drawing for the free Growing Up Green books yet?
Go get that done
and then come on back.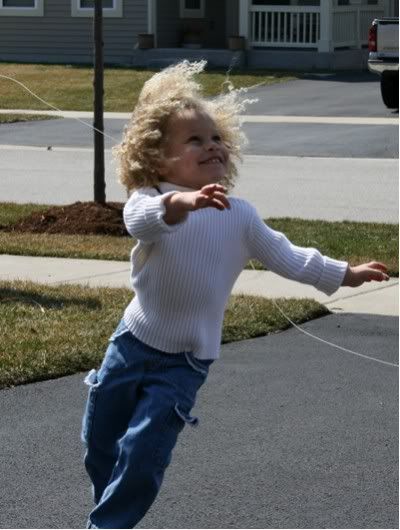 As I type this from my bed in the wee early hours of Wednesday morning, drinking coffee and mentally sorting through the day with the soft strains of PBS Kids'
Word World
tickling my brain, it sure seems like the past weekend's 60°+ and brilliant sunshine were a lifetime ago. Right now it's 38° and raining. Another
soup day
, people, and this household can't hold another drop of soup.
We're flat
souped
OUT.
But Bean has just re-appeared in my room after a brief absence, sporting a new pair of purple shorts and a t-shirt with an appliqued umbrella and little heart-shaped raindrops, which she plans to wear to the
children's museum
we're visiting this morning with some of the neighborhood Mamas and kids.
Hope springs eternal, y'all.