I DO! I DO have the picture of the final outcome of the
cake
hoopla
afterall!
And here it is!
This one's 'specially for my Aunt Joy. It's not as good as hers were, back when she used to make them for us EVERY Easter. And those BUNNY CAKES were the highlight of the day for us kids, I will tell you that RIGHT NOW, ohyestheyWERE!
But he's cute enough to eat, is he not? Oh, and that little blob of green under his nose? The one which makes him look as if he needs a Bunny Tissue? Yeah, I have no idea where that came from. I walked the cake a couple doors down before we took this picture. Some
settlin'
must've occured during transport!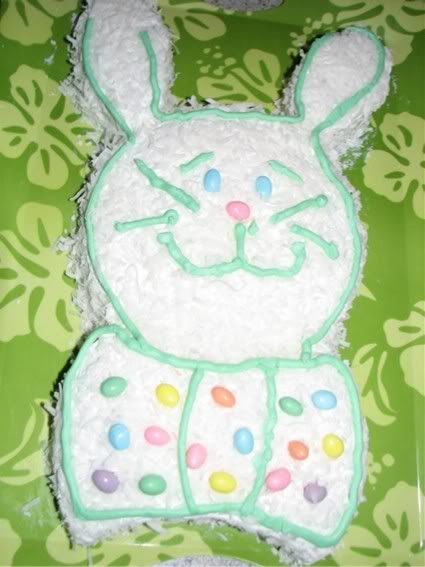 Happy Easter, again.