Ah, cruel irony, thou dost tease and cajole a Mama.
Lo, all of my crooning over the
beauty and excitement of snow
have brought about the winter storm of the year, smack dab darnit on the date of our highly-anticipated departure to lovely coastal Carolina. Curses.
Instead of leaving at noon today and arriving in time for a heapin' helpin' of Grandmama FriedOkra's Hamburger Casserole (remind me, you need this recipe), we're going to be starting the FIRST LEG of our journey tonight at 6:16 PM, which, calculating travel times and our requisite share of delays, snafus, and turn-arounds, should land our heads safely on pillows around 2 AM this morning.
Which will sadly mean we miss The Casserole. Which I can tell you right now has sent Al into a furious tailspin of depression. I will not speak for him but I'm speculatin' from his current mood that The Casserole may have been Al's Number One Top Most Looked-Forward To Component of The Vacation.
I have already promised him that it will make for a very hearty breakfast tomorrow morning.
When Bean heard me tell Daddy our flight had been cancelled this morning she was crestfallen.
BUT I WANNA GO TO THE BEACH AND SEE MY NANA!
This child is READY TO GO and has packed and unpacked her backpack eightyleven times this morning as she needs SOMETHING to do with all her nervous energy. I've learned a vaaaaaaaluable parenting lesson: Do Not Tell Your Child About An Upcoming Trip or Exciting Event Until The Moment You Arrive At Your Final Destination.
Because disappointed toddler tears are the most heart-wrenching tears I've ever witnessed.
The Al's Not Gettin' The Casserole Tonight tears, though, are a mighty close second.
Here's Bean, already shiny-eyed with excitement, yesterday. Corey, I tried out the un-centered approach to photography from your
lesson
this week in these. Well, I edited them that way, anyway. Clearly, I still have much to learn.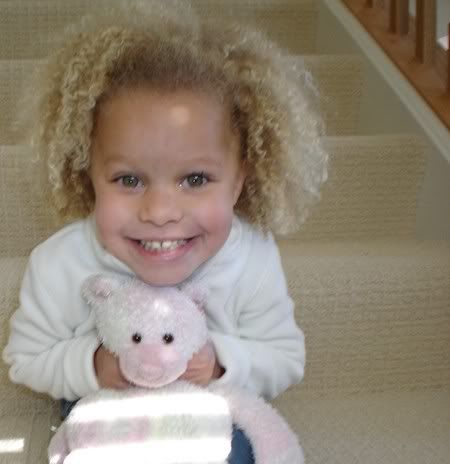 And ARGH! This just in. More delays. Maybe we'll get to The Beach by Wednesday. Nana, put a hunk of The Casserole in the freezer for Al.
Sigh.