I just read
Beck@Frog and Toad are Still Friends's post
(Friends's? Huh?) about a cute little uninformed, innocent comment made by an acquaintance of hers who doesn't have kids. She also shared a few of the innocent beliefs she held about babies and children before hers arrived on the scene. I laughed, I nodded, I smiled, I jumped up and down and said,
OH YES GIRL, TELL IT, SISTER, AMEN! (poink poink poink)
And then, because I'm me, and I always gotta have sump'm' to add, because I'm a joiner, and a bandwagon jumper and all that, as I may have mentioned
sometime in the very recent past
, I thought up a few of my own.
Here's a list of my mostly glaringly ill-advised, pre-conceived notions about babies, children and parenting that have been not-so-delicately fed back to me in huge, slobbery mouthfuls. And that now make me roll my eyes in jaded disgust at my own, well, jaded digustedness.
1 - If my baby/kid ever cries in a restaurant, I will ALWAYS IMMEDIATELY remove it to the outside so it doesn't disturb other diners, because
TSK! How inconsiderate to make other people listen to that! RUDE RUDE RUDE.
2 - Parents who say they need to put the kid in front of the TV so they can take a shower just don't have much control over their kid. Lazy parenting! TSK.
3 - I will always be a soft-spoken and unobtrusive parent in public. Not like the lady yelling,
Jeffrey, Jeffrey, don't do that Jeffrey! Don't put that in your mouth, Jeffrey! No Jeffrey. NO JEFFREY! Put it down Jeffrey! PUT IT DOWN I SAID! I SAAAAAAAAAAID PUT! IT! DOWN! Come back now. COME BACK HERE! JEEEEEEEEEEEFFFRRRYYYYYYY! GET BACK HERE NOW!
You know that lady? Yeah? Me too. (Points finger at own chest.) Right here.
4 - TSK! BOXED MACARONI AND CHEESE? WITH CUT-UP HOTDOGS? FOR
MY
CHILD? I would NEVER. (We eat all of our meals together. How did I think I was going to keep Bean from wanting some of mine?)
5 - OH NOOOOO! Listen to that sweet little child crying and crying and CRYING and wailing, all over Target. I just want to help that poor little child, his mother just must be a horrible SHREW for him to be wailing and crying like that. Poor poor little sweet child, I wish I could go scoop him up and comfort him. Sniffle. (MMM HMM. You know who I want to go scoop up and comfort when I hear that NOW, don't you?)
6 - Geez. People and their kids' (airquote)FOOD ALLERGIES(/airquote). So ridiculous! Kid's gonna grow up to be a major sissy!
7 - Oh sure! Use your child as an excuse to cut out early. Like the kid's going to dissolve into a puddle of useless seething goo if you don't get it home for it's little nappy poo. LAME! Whose life is this anyway? If you wanted to stay, you'd stay! TSK!
8 - Do people with kids have NOTHING. ELSE. IN. THE. WORLD. TO. TALK. ABOUT???? For cryin' outloud! And since when was POOP an acceptable topic of conversation?! That's just GROSS!
9 - Oh, he's always saying how (airquote)AMAZING(/airquote) his kid is. How (airquote)life altering(/airquote) being a parent has been for him. GEEZ. How silly! It's just a KID, y'know?
10 - Why do people try to use LOGIC with their kids? Why don't they just say NO and leave it at that? All that
blah blah blah blah
... just wastes time and the kid doesn't get it anyway! Sheez. I can't wait until I'm a parent, I just think it's going to come so naturally to me. Most people make it look so hard, but it doesn't have to be
hard
...
you just have to know what you're doing!!
Those are the biggest ones on my list? Have any of your own?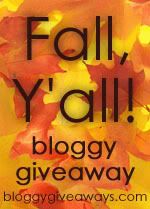 Whooohooooooooo! I figured out what to give away tomorrow, too. I can't wait!